Touching lives, one person at a time.
Message from the CEO
Thank you for choosing A Special Touch Home Health Care LLC! Our agency offers quality service, personal care, respite, and personal assistance. Our goal is to strive for excellence and to go over and beyond the needs of our clients. We have an outstanding staff of board-certified nurse's aides and administrative staff. Our staff is always available to assist you and your family. Please contact our Executive Officer with any concerns and complaints, or compliments that you may have.
Monica P. Carney
Chief Executive Officer
Who We Are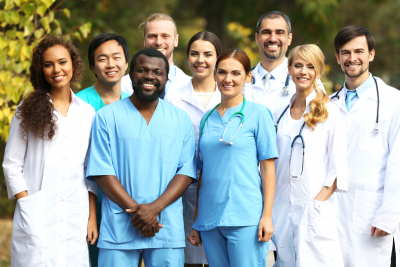 A Special Touch Home Health Care LLC is a private home health care agency headquartered in Chesapeake, Virginia. We serve people of all ages, from children, adolescents, adults, and seniors, as well as veterans who require quality, affordable home health care services.
We are committed to providing quality care for our clients. We develop personalized care plans to meet the different care requirements of every individual we serve, ensuring that they get the highest standards of service possible. We exist to help our clients live healthy, safe, and independent lives where they feel most comfortable – at home.
Our Values
We are guided by our values of Innovation, Responsiveness, and Efficiency in everything that we do.
Our Mission
To provide high-quality services for individuals who require and want one-on-one assistance with their day-to-day needs in the privacy and comfort of their home. Our mission is to embrace your needs as if you were family.
Our Vision
To be recognized as the leading home health care agency throughout the communities we serve, driven by excellent results and a knowledgeable, efficient staff who can cater to the mental, physical, and emotional needs of our clients.
Learn More
If you would like to know more about our agency, get in touch with us at 757-484-4005.